Sell your Amazon products across more online marketplaces in Europe.
Sell on all EU marketplaces with Mormark
1 Billion MAU
Local languages
50% of site visitors don't speak English, German, French, Italian or Spanish
Local payments
>50% need to pay by cash on delivery
Local logistics
Specific delivery charges, regulations, customs and technology
But it's hard for Amazon sellers to sell in all these marketplaces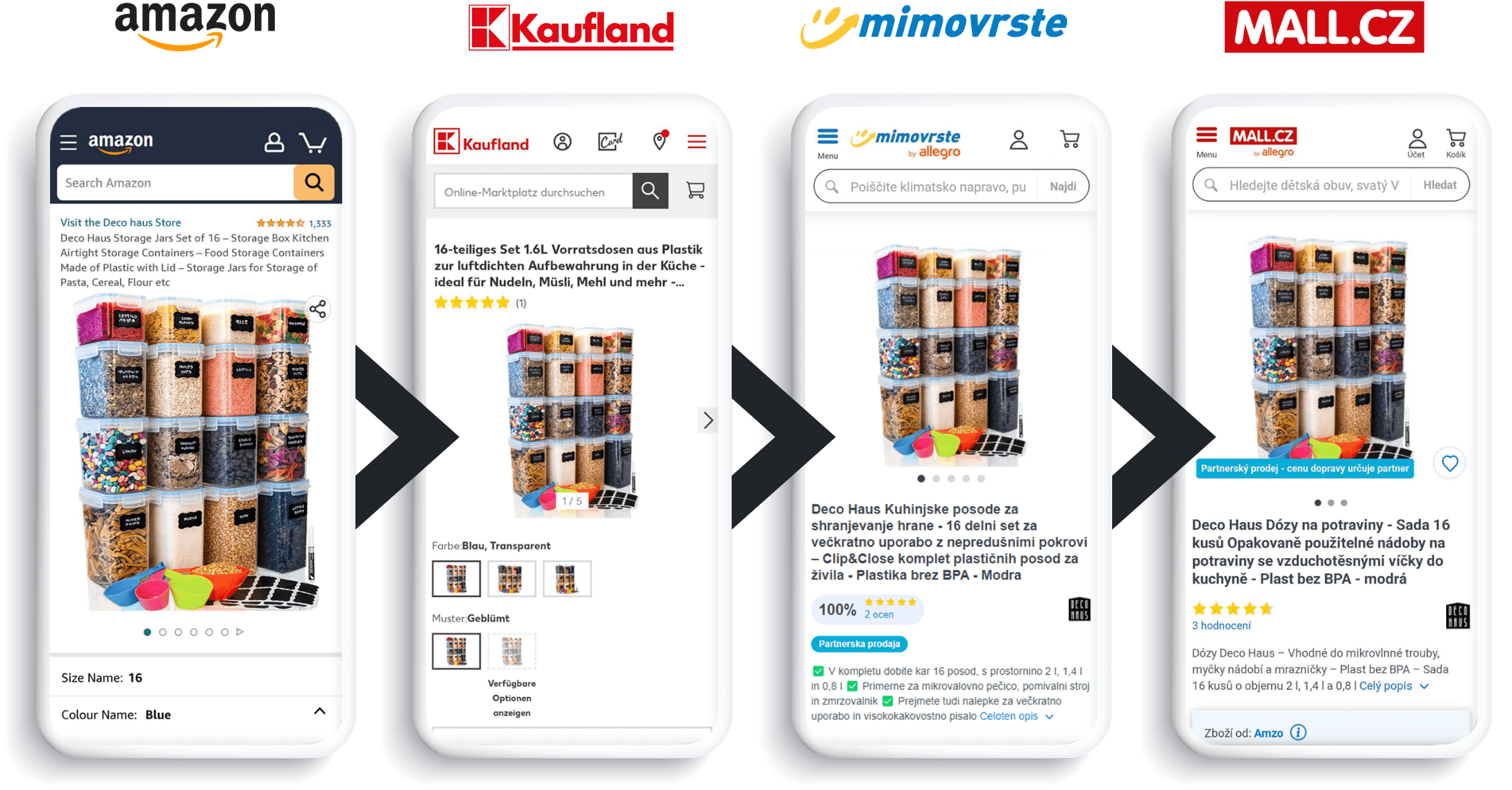 Mormark helps Amazon sellers
List and sell the same products on non-Amazon marketplaces and comparison sites
Sell to more people, in more places with Mormark
*Mormark is a wholly-owned subsidiary of HS Plus.
*More than 300.000.000€ sold in this markets since 2014
Mormark plugs your products into our systems and infrastructure
We connect to 45 Marketplaces and price comparison sites around EU
We warehouse your products for free
We process refunds and returns
We localize your listings
We set and optimize the D2C price (with your approval)
We take care of local customer service
We pay you within 7 days of order fulfillment
Trial Mormark at no risk
In 4 easy steps
Increased profits + decreased Amazon dependency = a higher valuation for your company!
Feel the benefits of online scale
More channels
More sales
Less risk
No hassle
Get started with Mormark today
*Mormark is a wholly-owned subsidiary of HS Plus.
*More than 300.000.000€ sold in this markets since 2014
or find out more
Give us your phone number and we'll send you
Sell existing products to more people, in more places with Mormark
*Mormark is a wholly-owned subsidiary of HS Plus.
*More than 300.000.000€ sold in this markets since 2014